Most single mums wouldn't think that a smartphone or tablet would be able to help them much in fulfilling their parenting duties. However, such is the extent and variety of app technology that there are several apps that can help single mums in many ways. Here are some of the best.
Evernote
As a single mother, it will often feel as if you have a never-ending list of chores and duties that need doing. You will also feel mentally and physically drained much of the time as you endure sleepless nights and restless days. With so much on your to-do list, combined with fatigue and tiredness, it is not unusual for a single mother to forget to do certain tasks.
Evernote allows you to write your thoughts down and not worry about forgetting it. From shopping lists, to food recipes, the ability to record your thoughts so simply with Evernote makes it an invaluable app for single mothers.
Allrecipes.com Dinner Spinner Pro
The benefits of Allrecipes.com's Dinner Spinner Pro are numerous. As a single mum you will no doubt need to do a lot more cooking than you were previously used to.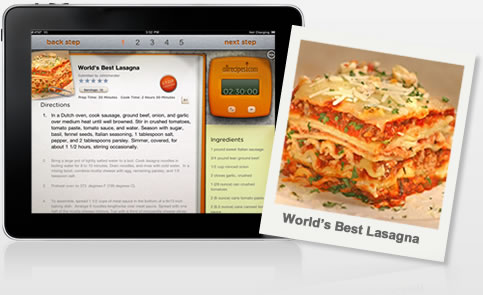 Allrecipes' Dinner Spinner Pro boasts an overabundance of different food recipes and cooking instructions to help you make dinner for your kids.
What's more however, is that it also has a feature that allows you to creature your meal plan for the whole week, and – to take things even further – it'll then create your shopping list for you, based on this meal plan.
Calorie Counter Pro
However, as a single mother it is your responsibility to ensure that your kids aren't only being fed, but that they're being fed with the right stuff. Making sure your children eat healthily is a parenting job that's difficult to achieve in practice every day, particularly since most children love eating the things that are the worst for their bodies.
Calorie Counter Pro makes this task somewhat easier however, by giving you nutritional information on different foodstuffs in its gigantic database, if you scan the food product's barcode by your smartphone camera.
It also has a large database of other foods that do not come with barcodes.
The best feature of this app is that it will also tell you how many calories you and your children should or should not be eating for the rest of the day.
To make it even more of a super app for single mothers, it can also track how many glasses of water your children should be having (and how much more they will need for their required daily amount to be complete).